Interested in Membership in the Fort Washington Fire Company?
We are always looking for new members to join our team!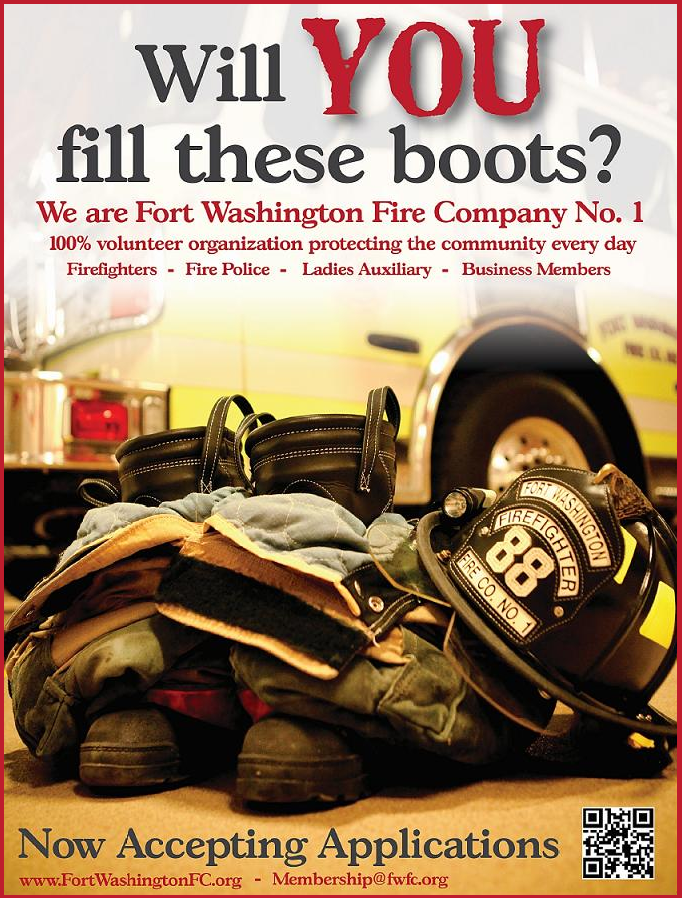 Click HERE to Download Our Application Package
The Fort Washington Fire Company is a 100% volunteer organization and we are always seeking new members to help serve our community. Volunteering is challenging, rewarding, educational and fun! Joining a fire company in any capacity is a big step, so please talk with us and see what we are all about!
If you are interested in volunteering, please look over the available positions and complete and submit the appropriate forms found in our application package. Any questions can be sent to membership@fwfc.org.
Firefighters
Junior Members (Ages 16-17) – Our Junior members go through training to respond to emergency calls and provide fire ground support. Junior members are not permitted to operate in hazardous environments until they reach the age of 18.
Regular Members (Ages 18 and up) – Regular members respond to emergency calls and undergo training at one of the local fire academies as well as in-house training through the fire company.
Fire Police
Special Fire Police (Ages 18 and up) - Fire Police provide traffic and crowd control at emergency scenes as well as special events such as parades and community gatherings.
Associate Members
Provide administrative support to the fire company. These functions include, but are not limited to, accounting, computer networking and programming, project and facility management, etc.
Benefits
Members of the Fort Washington Fire Company are eligible for many benefits, including:
Free training and equipment
Free uniforms and apparel
Access to the Fire Company fitness center
Free fitness and nutrition classes

Life insurance (Firefighters and Fire Police only)

FWFC social events
Live-in opportunities available for qualified members